---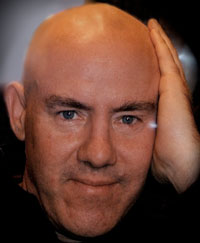 Ken Rose has studied and practiced Chinese medicine and related arts for more than forty years. From 1992 to 1998 he trained and apprenticed in Chinese medicine, taijiquan,  acupuncture, herbal medicine, diagnostics, and tuina in Mainland China. He studied and worked at the Chengdu University of Traditional Chinese Medicine.

 By 1994 he was teaching classes there on the translation of Chinese medical terms and texts into English and other languages.
He is the co-author of  Who Can Ride the Dragon?:  An Exploration of the Cultural Roots Traditional Chinese Medicine

(1999) and A Brief History of Qi

(2001). Both published by  Paradigm Publications.

He currently teaches "History of Healing and Medicine" at American College of Traditional Chinese Medicine

in San Francisco, CA.  He and his wife Jessica Curl Rose, LAc. operate the Three Springs Institute

in Mendocino, CA. Three Springs offers a post graduate certificate program, Teaching from the Roots

, for students, practitioners, and teachers to explore and apply the classical language and literature of Chinese Medicine. Teaching from the Roots is taught by Ken Rose and Elisabeth Rochat de la Vallee.
A video about Three Springs Institute is at http://livingwellmendocino.com/portfolio/mclws-chinese-medicine/

An radio interview with Ken and Jessica Rose is at http://media.kzyx.org